About Advisorline Financial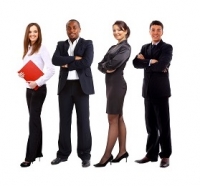 Advisorline Financial has been assisting families, professionals and business owners for over 10 years in South Western Ontario. Our team has over 50 years of experience in the financial industry, many of those years at large corporations. Our focus is to provide solutions that are innovative and tailored to your personal or corporate situation - we DO NOT use cookie-cutter or out-of-the-box solutions!
Advisorline's Focus
Advisorline provides solutions by looking at the entire picture. Whether we are working with just our client or together with our clients other advisors, we want to make sure that our recommendations fit with the other moving parts of life. We are constantly working with specialists in other areas of risk and wealth management from Chartered Accountants, to Lawyers to Personal Bankers and Lenders. We have always believed in the ability to offer solutions that are unbiased and solely in our clients best interests.
Book a meeting
FREE LIFE INSURANCE QUOTE
Enter your date of birth to get started.